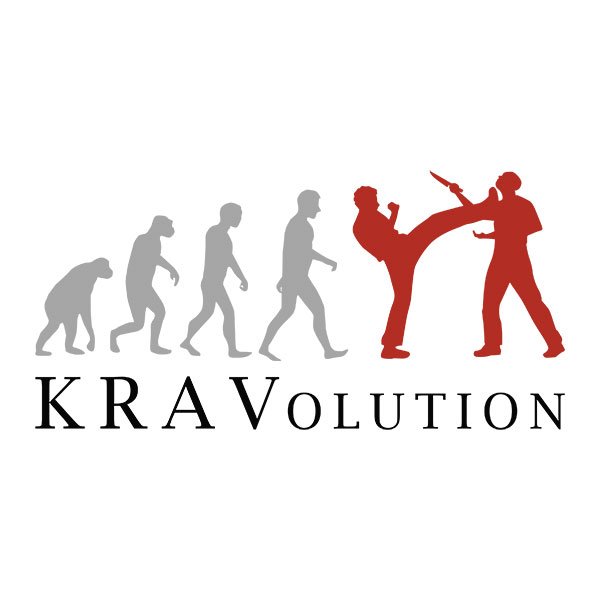 Learn to defend yourself!
Self-defence is only effective if you can fall back on the learned defence techniques even in stressful and fearful situations. Everybody can learn to protect themselves against attackers – no matter if women, teenagers or children. Fitness and previous experience are not important! Quickly learn simple defence techniques that you could apply immediately. Abstain from intensive training for years. Our self-defence system is based on intuitive movement sequences. Many different locations all over Germany and numerous training periods make it possible for you to integrate our self-defence courses into your everyday life. We offer various courses and seminars that prepare you quickly and effectively for dangerous situations.
Self-defence for men, women and children
We offer self-defence courses for the following target groups:
Self-defense for adults
Self-defence for women (Women Only Group)
Self-defence for young people
Self-defence for children over 4 years old
Self-defence for people with disabilities
Self-defense and hand-to-hand combat for police officers
Close combat for soldiers
Our self-defence courses and seminars not only train effective defence techniques to fend off attackers with all means. Above all, our trainers teach the early recognition of dangers and how to avoid them – conflict avoidance is the ultimate goal. Strengthen your self-confidence and learn how to never give up in an emergency! The goal should always be to escape unharmed from a threatening situation. Learn to defend yourself with Krav Maga, a unique Israeli self-defense system! Arrange a trial training now!
Krav Maga – effective self-defence from Israel
Krav Maga is one of the most successful self-defence systems worldwide. Krav Maga was originally developed for the Israel Defense Force and means contact combat in Hebrew. This modern form of self-defence is based on reflexes and simple defensive practices for emergency defence. It differs from other martial arts in its uncompromising nature.
Our self-defence training includes:
Identification and avoidance of dangerous situations
Attack and counterattack from different distances and directions
Self-defence with the use of aids and objects
Self-defence with the use of weapons
Self-defence against one or more armed and unarmed opponents
You want to know more about us? Then get in contact with us! Our training areas have a total area of over 1000 sqm and large outdoor areas. Our Krav Maga Institute is represented in many cities in Germany.
Self defence is the right to protect oneself
Did you know that self-defense is regulated in the law of self-defense? Self-defense has the defense of the own person in the goal. In self-defence everything is allowed which brings you out of the situation unharmed. Many people in Germany fear punishment if they defend themselves. Krav Maga trains defence techniques that are often associated with inhibitions in Germany, such as eye gouging. These inhibitions benefit the attacker. In reality there are no rules or regulations. Many offenders use weapons. Women are usually threatened by more than one attacker, as in the case of Cologne New Year's Eve. Krav Maga is functional, fast and direct. It trains you to assess proportions and to protect yourself with all means in an emergency. Unlike other cramp sports, Krav Maga does not follow any rules. It is therefore one of the most effective self-defence systems in the world.
Self-defence at realistic training locations
In real life, no one will attack you while you are standing on a gym mat. That's why our Krav Maga training takes place at realistic locations and training sites. No matter if in the club, on the track or on the parking lot. With our training you are prepared for realistic dangerous situations. Our trained trainers make you strong and confident for real life. You can try out special threat situations in our seminars and courses:
Self-defence on the parking lot, in and around the car
Self-defence on the bus, train or plane
Self-defense in the bar or in the disco
Self-defence in water
Self-defence in closed and narrow spaces
Prepare yourself for real threat situations – without rules and regulations! With quickly learnable defence techniques you learn to use your environment and all the tools at your disposal. The self-defence techniques of Krav Maga are also available during stress and fear. This kind of self-defence is learnable for everyone!
Here you can find all locations and the timetable
Krav Maga Divisions
The right training for everyone – use self-defence effectively!
Krav Maga is suitable for everyone. You can learn self-defense in our regular courses or in individual seminars. Our training is aimed at men, women, teenagers or children – regardless of age, fitness or size. Women can learn effective self-defense in our mixed trainings as well as in our special "Women-Only" seminars. We also offer special training courses for police & justice, as well as for rescue services and the military.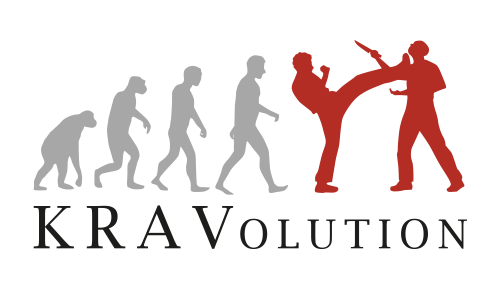 Civil Krav Maga for everyone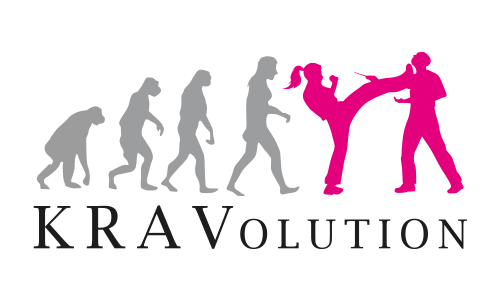 Self-defence for women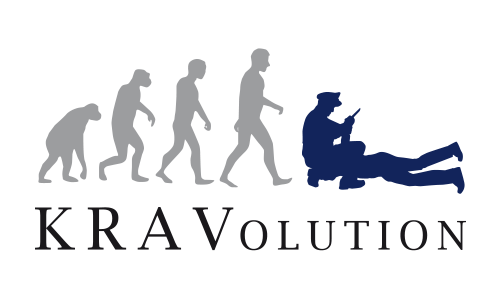 Law Enforcement Krav Maga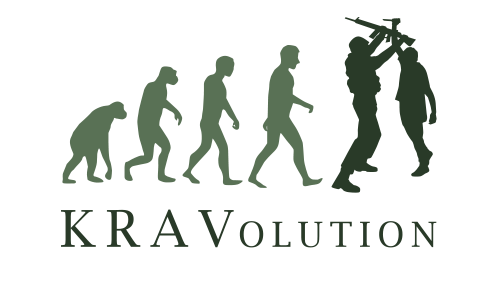 Military Krav Maga for soldiers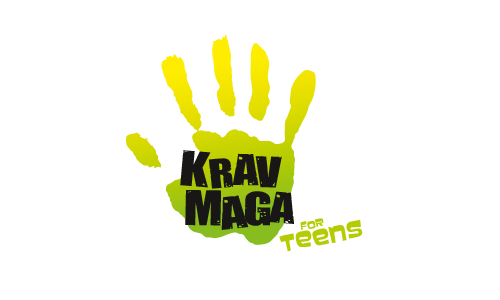 Self-defence for Kids & Teenagers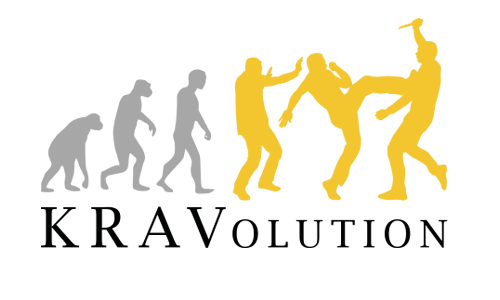 Customized Krav Maga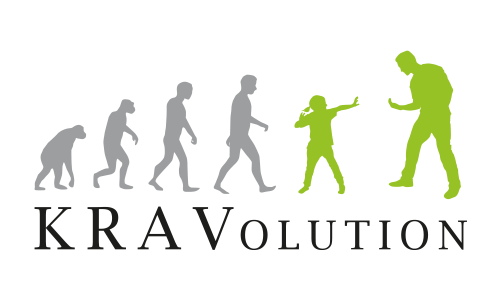 Self-defence for children and young people
Self-defence is especially important for children. In reality, children are quick victims of an attack. Krav Maga Training trains children to recognize dangerous situations early. Conflict avoidance is tested playfully. Of course, fun is in the foreground. Creative and versatile training sessions strengthen the children's self-confidence and improve their fitness and coordination. Our experienced trainers teach the children how to deal with dangers and conflicts, whether in the schoolyard, on the street or in the bus.
Krav Maga is also an effective method of self-defence for young people. No matter if boys and girls have to assert themselves confidently in front of their peers or if they have to protect themselves from (sexual) assaults. Proportionality and simple self-defence techniques are learned in our group training sessions. Krav Maga sees prevention, i.e. the avoidance of conflicts, as a targeted method of protecting oneself. Should an emergency nevertheless occur, young people learn how to protect themselves quickly and with all possible means. With Krav Maga, physical strength and size do not matter. This is why this method of self-defence is not only unique, but also a particularly effective way of contact fighting. Interested? Feel free to contact our Krav Maga Team and come and visit us in one of our training facilities! Learn in 2019 how effective self-defense works!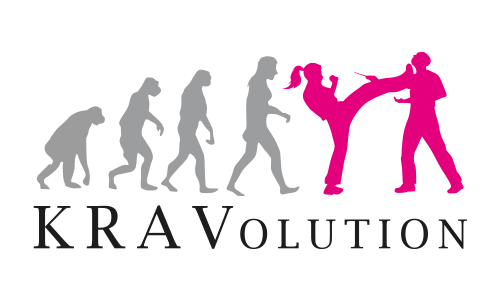 Self-defence for women
The Krav Maga training for women "Women-Only" is focused on special situations, such as sexual assaults. Women learn that they do not have to walk out of such situations as victims. Women can learn to defend themselves directly and progressively against men despite their lower physical strength and size. To this end, our trainers not only teach defence techniques, but also knowledge about the thinking and behaviour of men. You learn how and where men prefer to attack. Women react differently than men in self-defense situations, therefore we offer special trainings only for women. Our self-defence protects you from any kind of attack.
Preparation for women to defend themselves in everyday situations
In realistic situations such as in a bar, on the bus or train, we train you to recognise dangers in good time, to avoid them or, in an emergency, to defend yourself with all means against one or more attackers. Krav Maga is self-defence, which works without rules and regulations. Either attend our regular courses for women or take part in one of our 8-week seminars. Anyone can learn Krav Maga – previous experience, physical fitness or size does not matter. Intuitive reflexes are used for defence, which you learn to use and recall even in stressful and fearful situations. Krav Maga awakens your fighting spirit and teaches you never to give up. Contact our Krav Maga team and register for your Krav Maga trial training today. Learn effective self-defense in 2019 in our Krav Maga Institute!
Learn self-defence in a short time
Unlike other types of martial arts, Krav Maga does not require years of training. After only a few lessons you will have many possibilities to protect yourself in a self-defense situation. Krav Maga prepares you quickly for an emergency! The Israeli self-defense system is based on the motto "Don't get hurt", so the best defense in real life is escape. However, in the event of an attack, Krav Maga is based on your natural intuitive patterns of behaviour when you are attacked.  Our trainers will show you how to improve the flow of your movement and reaction patterns – without much training. Krav Maga is the perfect self-defence for all people – regardless of age, sex, physical fitness or physical strength. Do not be the victim of an attack, but learn to defend yourself uncompromisingly with all the tools at your disposal! Learn to protect yourself as early as 2019 in one of our numerous locations throughout Germany.
The emergence of Israeli self-defence
Krav Maga as a self-defence system was developed in Europe in the 30s. Imrich Lichtenfeld is considered the founder of Krav Maga. Imrich was already active in martial arts as a young man and took part in various competitions in boxing or wrestling. In the 1930s, Imrich was part of a protection squad that tried to protect the Jewish community in Bratislava from anti-Semitic and violent attacks. He became a resistance fighter and a self-declared enemy against the anti-Semites. In Israel, Imrich Lichtenfeld changed his name to Imi Sde-Or and was responsible for training the Israeli armed forces. The aim was to prepare the soldiers as quickly as possible for an emergency. The close combat system is based on the "don't give up" mentality. He worked on the further development and optimization of Krav Maga until his death. In recent years, his approach has been combined with the defense techniques of other martial arts such as boxing, wrestling and Jiu-Jitsu. This is why Krava Maga is one of the most successful self-defense techniques in the world today.
Modern and current self-defence
The ultimate goal of this self-defence is conflict avoidance. Only when you can no longer run away will self-defence techniques be used. After all, you may have to get not only yourself but also children, family members or friends out of the emergency situation. Escape is therefore the first technique to be learned. Early detection and de-escalating measures are especially encouraged in our training sessions for children and young people. The focus of Krav Maga classes is you – the trainee. Krav Maga is a dynamic and flexible self-defence system. Attacks and dangerous situations change due to new technologies, trends or other social developments. Therefore, the Krav Maga Institute is constantly developing Krav Maga further. Our institute works daily with experienced soldiers and policemen who have to apply Krav Maga on the streets and in terrorist areas. We draw from their experiences and always adapt our self-defence system to current conditions. Learn, for example, how to free yourself from crowds at carnivals using effective retreat techniques or how to defend yourself against attacks with glass bottles or knives. You don't need to be a professional or have a special fitness for this.
Contents of a self-defence course
In our self-defence courses you will learn the vulnerable points of the attacker. Every defence should be aimed specifically at these vulnerable points of your attacker. These are for example nose, solar plexus, genital area, kneecap, eyes etc. Our trainers will show you how to evade attacks and prevent the opponent from further attacks. Krav Maga differs deliberately from traditional martial arts or combat sports. Martial arts are based on certain rules and prescribed protective equipment, such as boxing gloves when boxing. Weapons are usually prohibited. This limits your defense. You don't want to learn a sport, but rather realistic self-defence? Krav Maga is designed for real attacks, so there are no rules. Here you learn to protect yourself with all means. In our trainings, artificial stress is realistically created, which forces you to act quickly. Since our self-defence techniques are based on natural reflexes, Krav Maga can be learned by everyone. Of course, regular repetition of exercises helps to strengthen your reactions, improve your coordination and give you more security. Would you also like to know how to defend yourself effectively in 2019? Then arrange a trial training for our self-defense courses or seminars.
Self-defence seminars
Krav Maga teaches realistic self-defence, which you can also use in stressful situations. Krav Maga is not a sport or a martial art. Krav Maga is self-defence by all means – as realistic as real life. Unfortunately, violence is not a rare occurrence in our society. We will prepare you quickly and purposefully for the most diverse dangerous situations. Have less fear of walking home in the dark in 2019. Make yourself strong and self-confident with Krav Maga! Our Krav Maga Institute has top-trained trainers all over Germany. Our trainers are continuously trained so that they can prepare you for real attacks. Different compact seminars focus on different threat situations. We offer the following seminars for example:
Krav Maga Basic Seminar
Self-defence against knife attacks
Self-defence at carnival (bottle attacks and sexual assaults)
Combined seminar kickboxing + Krav Maga
Self-defence especially for women
Anti-terror seminar
Self-defence for kids and camp; teens as a summer holiday crash camp
Krav Maga training with the Foreign Legion for civilians
Krav Maga Law Enforcement Instructor Course
Krav Maga Kids Instructor Course
Always stay up to date on our seminar offers and visit us on Facebook!
Contact to our trainer team
Check out our timetable and sign up for a trial training session near you in 2019. We offer special trainings for children, teenagers and women. Questions about the training structure, courses or seminar contents? Just contact our Krav Maga Team or visit us on Facebook. On Facebook we also have various videos and news about current activities for you – be always up to date. Of course you can contact us by phone, mail or via Facebook.