Krav Maga and self-defense at our location in
Düsseldorf
Start with Krav Maga now in our training center in Düsseldorf
Krav Maga Düsseldorf


– Self-defence in Düsseldorf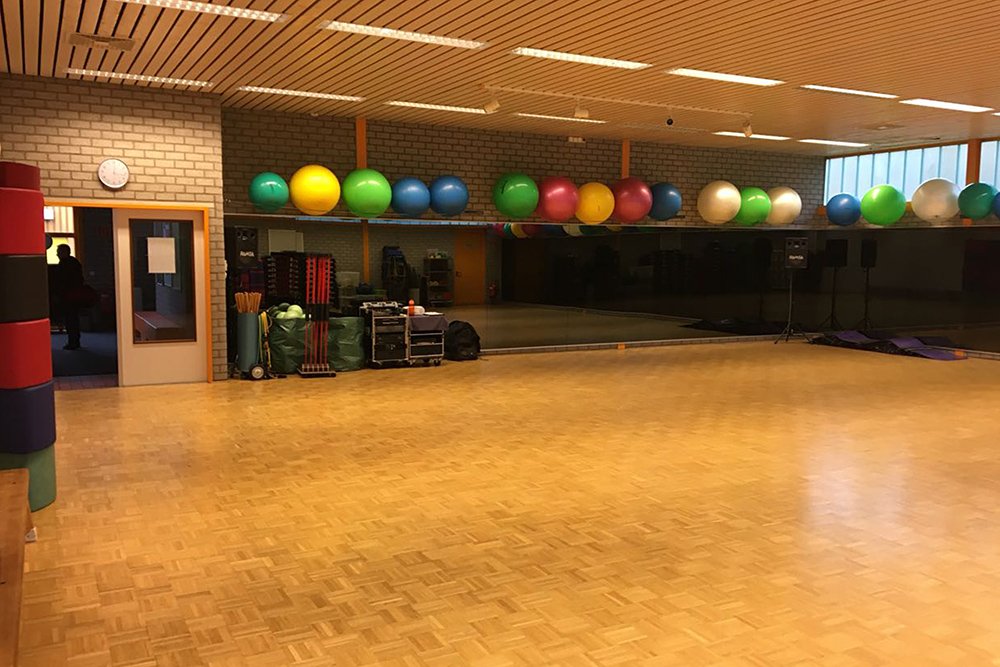 SATURDAY: Training in the fitness hall Through the main entrance from the parking lot to the SFD premises, immediately behind the railing, keep left before the large hall. After about 60 metres you will see the fitness hall on the left (light yellow building with large SFD logo).
WEDNESDAY: Training in the large gym. Through the main entrance from the car park to the SFD premises, continue straight ahead under the covered area in front of the hall. After about 60 metres you will find the entrance to the swimming pool and sports hall on the left. There into the building, then half left through the glass door. Changing rooms are on the right hand side, the entrance to the hall is on the left. The training takes place in the middle part of the hall.
Here you can find all locations and the timetable
Krav Maga Düsseldorf – seminars and self-defence courses from the Krav Maga Institute
Our self-defence courses have the goal of avoiding conflicts by using de-escalating measures. The defensive Krav Maga techniques are only applied when an escape from the threatening situation is no longer possible. In our seminars and courses, Krav Maga instructors specifically address the participants and realistic scenarios. The adaptation to specific, realistic threat situations makes our seminars very effective. We let you learn how to help yourself in such situations. Without having to rely on other people around you. Krav Maga Düsseldorf stands for self-defence with experienced trainers. During training at the Krav Maga Institute in Düsseldorf you will strengthen your fitness and your self-confidence. Protect yourself and your loved ones!
However, we attach great importance not to train the persons we want to protect ourselves from! We welcome all others with pleasure.
What are the components of our Krav Maga courses and seminars?
Conflict avoidance and prevention in threatening situations
Recognize and use escape routes
Absolutely realistic attack scenarios
Use of everyday objects for defence
Protection against attacks with and without weapons
Protect yourself and your loved ones – keep everything in view
Self defense Düsseldorf – Our Krav Maga group trainings
Krav Maga is neither a martial art, nor a sport or a martial art. Krav Maga stands for survival in dangerous situations and self-defence. In such situations there are no rules or regulations. Instead, we teach you how to build up self-confidence and how to feel more secure by using self-defence techniques. Unlike martial arts, in Krav Maga we use all kinds of tools and everyday objects for defence.
Which groups on the subject of self-defence are there in the Krav Maga Institute?
Self-defence for women
Krav Maga for teenagers
Kids Krav Maga
Civil Krav Maga
Military Krav Maga
Self-defence for people with disabilities
Self-defense for cops.
Self-defence as a company sport
Realistic training in our self-defence courses
At the latest since New Year's Eve 2015 in Cologne, it has been made clear how easily women can fall victim to men and groups. The increase in registrations for self-defence courses in the period after that shows how much realistic training is needed. Incidents of this kind can happen again and again. Preparation for threatening situations helps to protect you and your loved ones from attacks. Krav Maga teaches you to recognize dangers in time and to take flight. Only in emergencies are the learned self-defence techniques applied. In Krav Maga Institute self-defence courses, everyday objects are used and we teach you how to defend yourself with effective means.
Krav Maga training is based on tactical thinking and the use of natural reflexes. Therefore, physical strength and size play a rather subordinate role and make Krav Maga an effective self-defence for everyone. Our experienced Krav Maga instructors teach you easily learnable techniques. By using these self-defence techniques you can free yourself from grips, evade and avoid further attacks. You are still unsure? Then sign up for a free Krav Maga trial training in Düsseldorf. Here you will get to know our training centre and the trainers. Learn how to defend yourself effectively in 2019.
What about the training locations and the required fitness level?
Regardless of age or physical fitness, Krav Maga can be learned by anyone. Even without intensive training it is possible to protect yourself better in the future. Training realistic threat situations increases the chance of escaping and surviving attacks. Therefore we rely on learned movement sequences and the use of natural reaction patterns. No matter if Düsseldorf, Cologne, Bonn, Brühl or Much – our competent Krav Maga Instructors teach you in self-defence courses how to protect yourself.
The realistic locations and training scenarios of Krav Maga Düsseldorf make the difference to other martial arts. Not only in gymnasiums is training on mats. Our training locations consist of realistic scenarios, such as bar, discotheque, plane or bus. The deliberate limitation of the scope of action by environment and premises makes Krav Maga so realistic and effective. Among other things, we train the following scenarios in our Krav Maga training centres:
Self-defense in club / bar
Self-defence with spatial restriction
Self-defence in and outside the car
Self-defence on public transport
Self-defense on a plane.
Self-defence in the open-air pool
The flexibility of Krav Maga for self-defence in Düsseldorf
Self-defence Düsseldorf – Krav Maga is an effective and flexible self-defence system that evolves with new threat situations and adapts flexibly to them. This is the only way to achieve effective results in our Krav Maga training. We achieve the best possible preparation for an emergency by regularly testing and training our Krav Maga Instructors. Combined with the experience of our trainers and the testing of defence techniques on the street or in terrorist areas, this results in the ideal preparation for a variety of threatening situations.
We offer regular self-defence courses and seminars that fit into your everyday life. Contact the team of the Krav Maga Institute and get more information about KRAVolution and Krav Maga Düsseldorf. Start your trial training in 2019 and get to know our competent trainer team!
Where does Krav Maga come from?
Krav Maga comes from the Hebrew word for contact fighting and was developed in the 1930s. Imrich Lichtenfeld (Imi Sde-Or) is the founder of classical Krav Maga. He was active in martial arts as a wrestler and boxer in Bratislava. Using his martial arts experience, Imi Sde-Or has trained the Israeli armed forces in close combat. The effective and fast preparation of the fighters for the case of emergency was the main focus. The fighting techniques had to be independent of size, previous experience, gender and age. This led to the development of the Krav Maga self-defence system.
The modern Krav Maga is a further developed version, supplemented by new techniques and methods. Today, Krav Maga is one of the most successful systems for self-defence worldwide due to its constant development. The big difference to martial arts is its uncompromising nature. Giving up was never an option for fighters and still is not an option today.
KRAVolution and the worldwide spread of Krav Maga
KRAVolution is a worldwide operating Krav Maga association. The further development and evolution of Krav Maga and training according to the original curriculum of Imi Lichtenfeld form the basis. KRAVolution was founded in 2011 by Head Instructor Carsten Draheim. Together with a team of international trainers, this became the association in 2017. Today (April 2019) 50 schools in 22 countries and about 250 Krav Maga instructors belong to the association. As a part of KRAVolution, we as a Krav Maga Institute are responsible for the distribution of Krav Maga in Germany. In doing so, we rely on the many years of experience of our trainers in the police, military and personal security.
Experts for Krav Maga and self-defence at the Krav Maga Institute in Düsseldorf
Due to this high level of expertise and experience, our Krav Maga schools in Düsseldorf and other locations offer the best possible quality in self-defense practices and techniques. Learning Krav Maga is suitable for everyone. Learn to protect yourself and, in case of emergency, to free your loved ones from dangerous situations. Whether children, family members or friends. Self-defence is important and we have adapted our courses and seminars accordingly. We offer highly specialised courses for women, children and young people, police units and the military.
Contact us now and start your training
You live in Düsseldorf or nearby and are interested in a trial training? Then register with us today without obligation and free of charge! Contact the team of the Krav Maga Institute and get advice by phone or e-mail about the offered courses and the timetable. With our professional Krav Maga trainers in Düsseldorf and 45 training sessions per week, you are sure to find the right one for you!