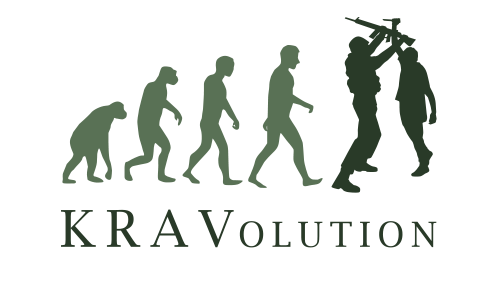 Military Krav Maga – self-defence for soldiers
Prepared for the case of emergency – The combat situation
Krav Maga Military is the original variant of the modern close combat system, which was developed in Israel by Imi Lichtenfeld for the IDF – Israeli Defense Forces. Nowadays it is continuously trained by a large number of international military units and special police units and is also constantly being further developed based on experience in "real operations".
Instead of telling the soldiers what to do, Imi Lichtenfeld began to research how soldiers reacted intuitively under stress when developing this close combat system (Krav Maga – contact combat). Based on these instinctive reactions he developed the corresponding defence techniques, which were also adapted from different martial arts.
The modern Krav Maga instruction is a combination of close combat and self-defence in didactic training units that build on each other and are not competitive or even martial arts! The motto here is: Close combat is not won, but simply survived, the goal is always the further execution of the mission!
The aim of Krav Maga close combat instruction for soldiers is to prepare them for the case of emergency, i.e. a combat situation, regardless of their sporting background, gender and previous experience of the individual, quickly and without regular training through coherent, self-contained training units. And that as fast and effective as possible!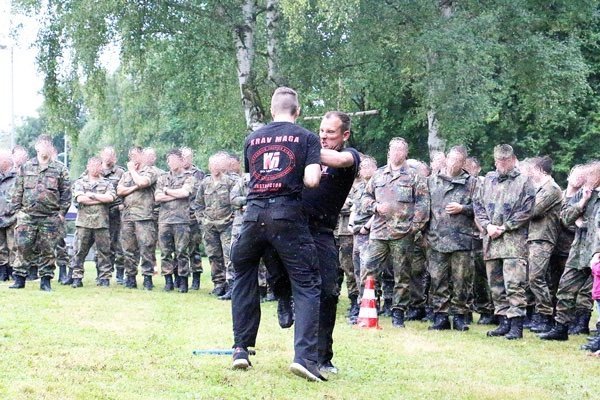 Self-defence for soldiers – how to apply what you have learned in stressful situations and in the field
In Krav Maga Military Training, the highest maxim is that what you learn must be available under stress in everyday life and even more in action.
The soldiers are trained to react correctly under physical and psychological stress and to behave tactically. The tactical mindset, i.e. the psychological strength, is to be developed in Krav Maga lessons for soldiers as well as their technical abilities for self-defence. The principle can be summarized as follows: "fight, flight, never freeze!" Krav Maga training for soldiers is tactical behavior in case of conflict, uncomplicated functionality under stress – based on natural reactions and movements.
The instructors from the Krav Maga Institute have been or are partly active in the foreign deployment in crisis areas and regularly give self-defence training for soldiers of the German Armed Forces at various locations. The Lead Instructor of the Krav Maga Institute, Carsten Draheim, is a close combat instructor for soldiers of the German Armed Forces, appointed by the Federal Ministry of Defence and also gives regular lessons there. Participation in military Krav Maga Military instruction for soldiers is only possible with a troop identification card.
We also expressly do not train those from whom we want to protect ourselves. To request a trial training for soldiers or for further information on military Krav Maga training for soldiers, please click HERE.
Timetable – Military Krav Maga
HERE YOU WILL FIND ALL LOCATIONS AND TIMETABLE
Training as Krav Maga Military Instructor
For some time now, we have been offering our own course (expressly not officially recognized by the German Armed Forces) for the Krav Maga Institute ÜBUNGSTRAINER FÜR MILITARIAN KRAV MAGA TRAINING. This Krav Maga trainer course qualifies you to teach military Krav Maga, e.g. to instruct an inclination group.
The contents of this course to become a Krav Maga Military Instructor are based on the guidelines of the military Krav Maga lessons according to Imrich "Imi" Lichtenfeld.
In addition, the training includes the teaching of the necessary didactic skills for the supportive guidance of Krav Maga instruction for soldiers, taking into account the RoE. The lessons are held in German. All Krav Maga techniques are, as usual for this self-defence system, described and labelled in English. At the end of this Krav Maga instructor course, a teaching examination must be taken, for which the complete Krav Maga lesson must be prepared and led. The successful passing of the exam – earned, not given – can explicitly not be guaranteed.
Please send a preliminary request by e-mail to ausbildung@krav-maga-institut.de – troop card required.
Registrations with a troop identity card are also possible via the following website:
www.bundeswehr-krav-maga.de
Krav Maga Divisions
The right training for everyone – use self-defence effectively!
Krav Maga is suitable for everyone. You can learn self-defense in our regular courses or in individual seminars. Our training is aimed at men, women, teenagers or children – regardless of age, fitness or size. Women can learn effective self-defense in our mixed trainings as well as in our special "Women-Only" seminars. We also offer special training courses for police & justice, as well as for rescue services and the military.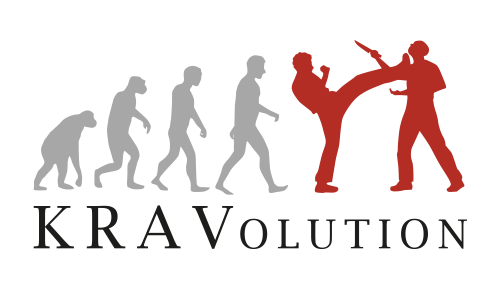 Civil Krav Maga for everyone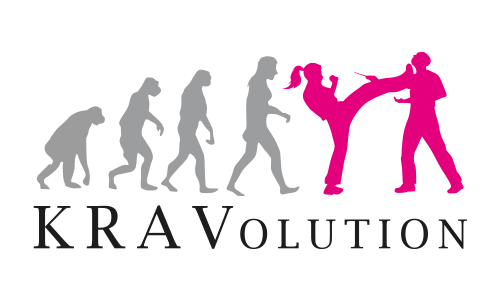 Self-defence for women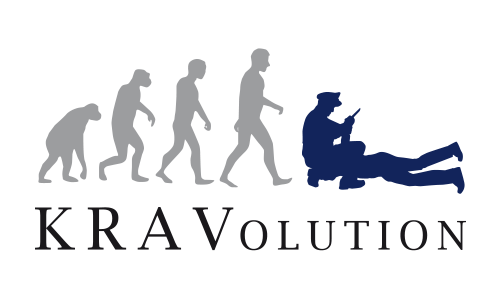 Law Enforcement Krav Maga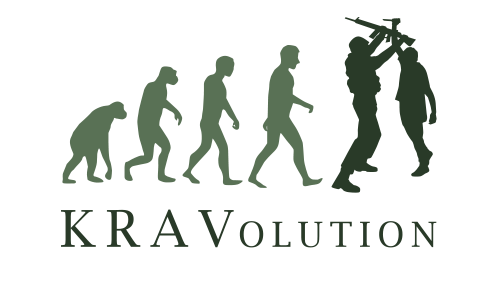 Military Krav Maga for soldiers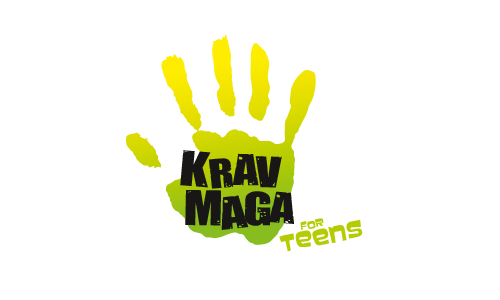 Self-defence for Kids & Teenagers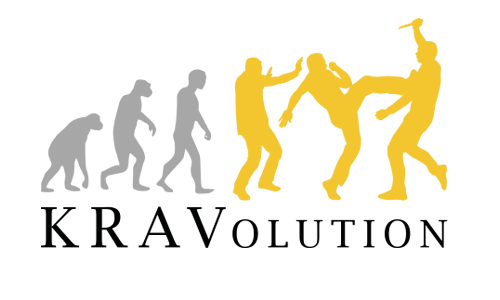 Customized Krav Maga