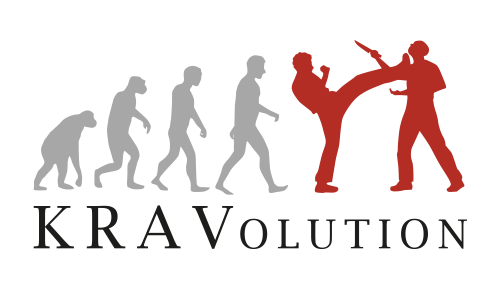 Civil Krav Maga and self-defense for everyone – and women!
Effective self-defence for adults
Modern self-defence for adults from Israel – that is KRAVolution Krav Maga! The system was originally developed for the Israel Defense Forces and has been adapted to the civilian population over time, so that today we offer it for you at all locations!
With our courses and seminars for adults, everyone is able to defend themselves and others effectively. Regardless of age or gender, the reflex-based system offers defensive techniques for defense. In a real threatening situation there are no rules, it is only about pure survival. So we use all means at our disposal to get out of this situation unharmed. This is exactly what our self-defence system is based on – in training against one or more armed or unarmed attackers. Because no matter what happens – giving up is never an option!
The intuitive and therefore fast retrieval of the techniques and the effectiveness are the reason for the success and the international spread of this unique self-defence system.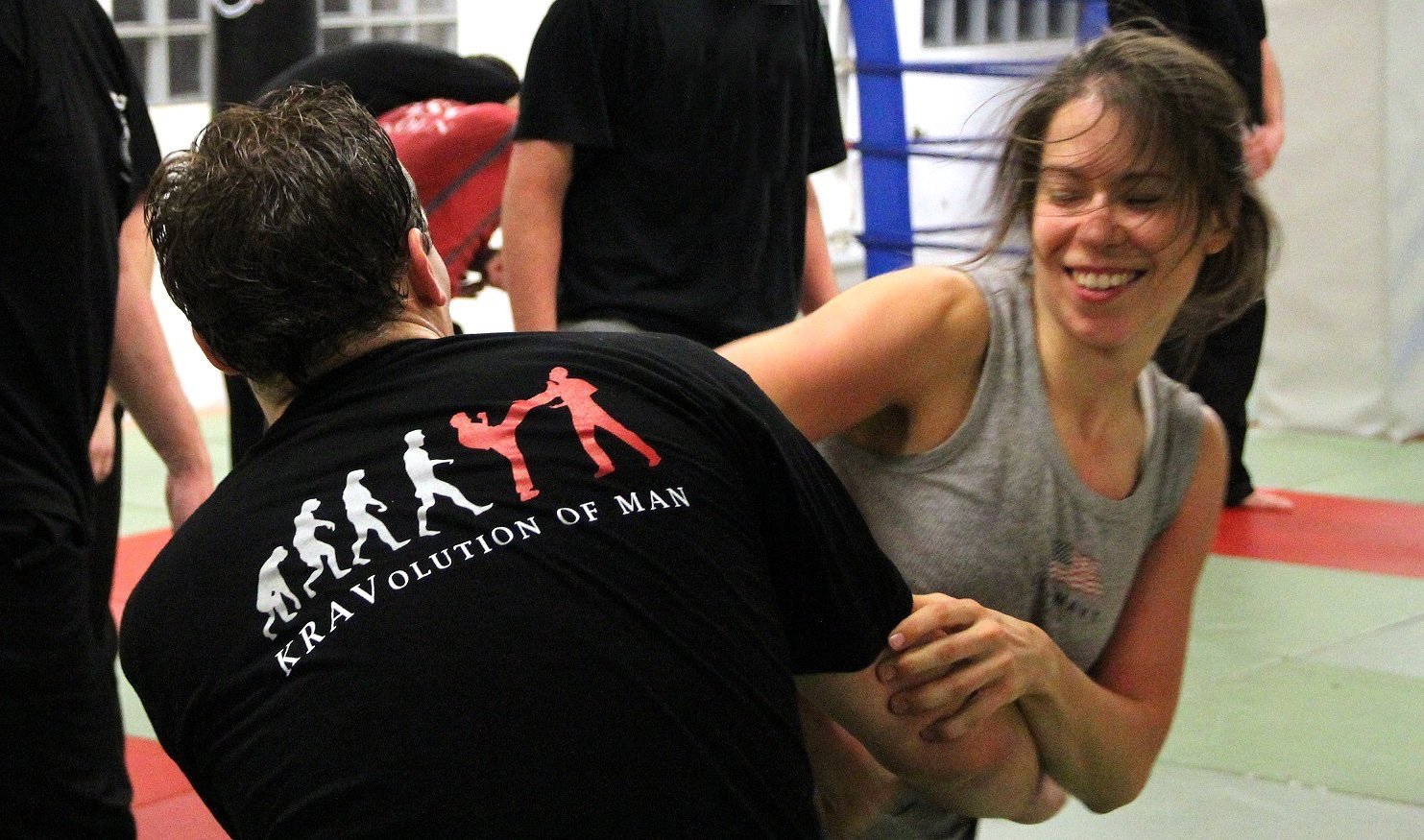 Self-defence for adults – Training at the Krav Maga Institute
The training for adults at the Krav Maga Institute includes in detail
Prevention.
Identification of dangers and tactical retreats
Attacks and counterattacks against all physical targets from all closer distances and in all directions
Use of objects and aids for defence purposes
Defences against threat and attack situations with weapons
defenses against one or more attackers at the same time
A highlight of our training offer for self-defence is that we do not train primarily only in training halls and on mats, but make the training as realistic as possible!
Besides special seminar topics, such as the Nightlife Self-Defense (self-defense in a disco), the Pool Fight Seminar (self-defense in water) or the Defense in Public Transport (self-defense in bus, train or plane), our locations have extensive space and equipment. Among them a counter area, aircraft seats, a hall for vehicles and much more – in total far more than 1000 sqm training area. If you can't train realistic self-defence here… Where then!?
Register now for a trial training and experience your very personal KRAVolution, what are you waiting for?
HERE YOU WILL FIND ALL LOCATIONS AND TIMETABLE
Krav Maga Divisions
The right training for everyone – use self-defence effectively!
Krav Maga is suitable for everyone. You can learn self-defense in our regular courses or in individual seminars. Our training is aimed at men, women, teenagers or children – regardless of age, fitness or size. Women can learn effective self-defense in our mixed trainings as well as in our special "Women-Only" seminars. We also offer special training courses for police & justice, as well as for rescue services and the military.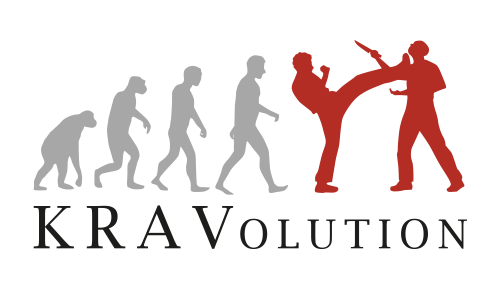 Civil Krav Maga for everyone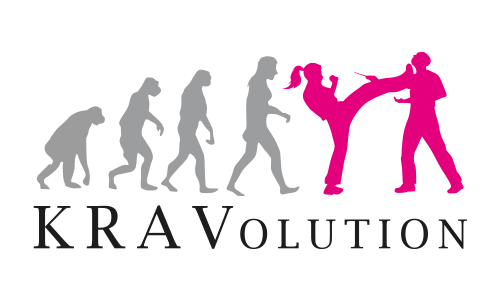 Self-defence for women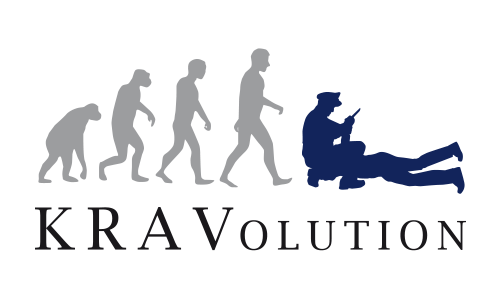 Law Enforcement Krav Maga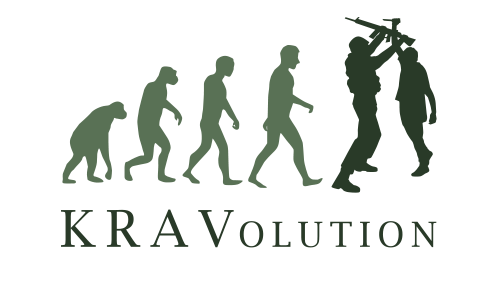 Military Krav Maga for soldiers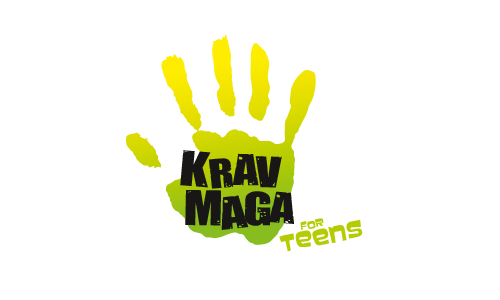 Self-defence for Kids & Teenagers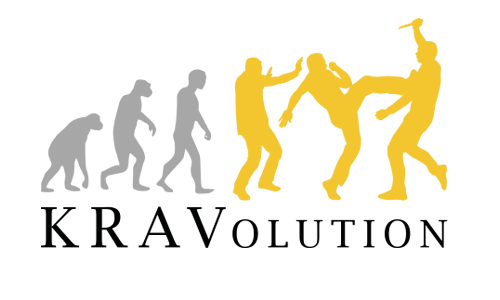 Customized Krav Maga