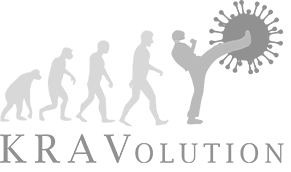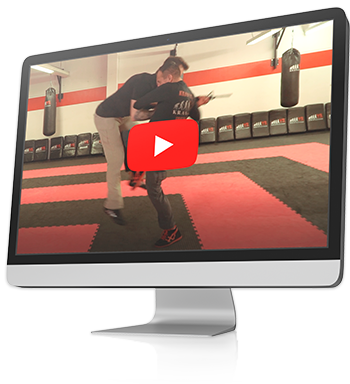 Sample Videos

from the webinar area

Instructive videos for your Krav Maga training at home - here you can find examples from our webinar area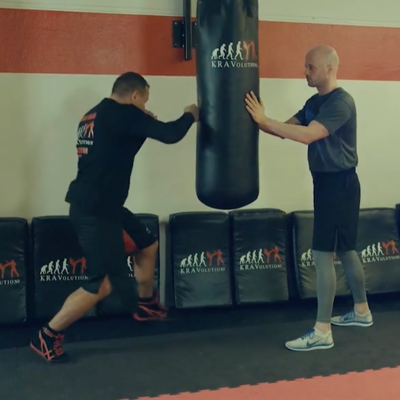 We stand for you together, across borders!
True to the motto: "never give up" we continue training in the lockdown! We have created training videos and the coaches will also comment on some of them live for you. We also create new videos of our own trainings every day, which you can ...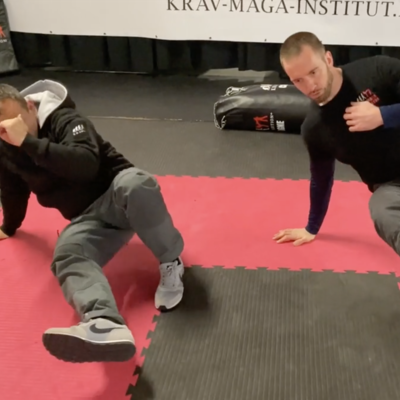 Basic Ground Techniques – How to get up again, aggressive or not, but always fast! Staying down is not an option!
Good workout for home, you don't need anything for it and can train alone or with a partner! In Krav Maga we never go down at best, but if it does happen, as unfortunately so often in a real fight, how do you get up quickly and tactically? ...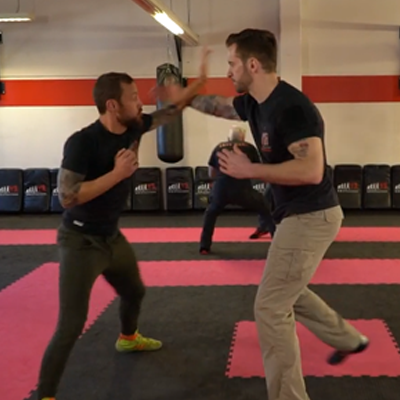 Partner Exercise – Outside Blocking Defense
In this film, Ändi and Patrick show you how to defend yourself against outside blows. In the warmup we use for the preparation a counter training, with the technique it is important that you set a simultaneous counter if possible. Remember, the hands are up faster than your legs can move. ...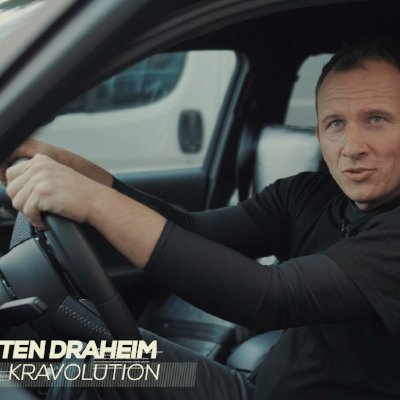 Carsten will show you an exercise that you can also do in your own garage. The best way to practice this is as a drill! The tactical checkpoint: the left hand frees you from the safety belt, while your right hand performs all combatives from the previously learned ...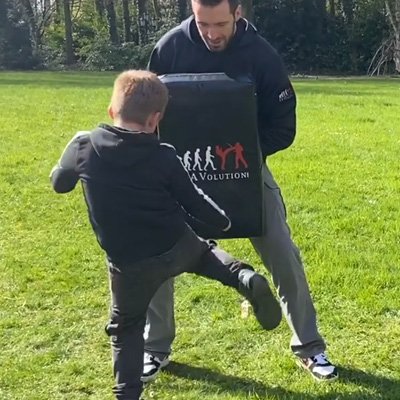 Break-fall exercise for the kids and you
A "break fall" exercise "fall school" for your children and you! Try it out with pleasure, or adapt! It's all about concentration, the right falling forward (body is tense, head to the side) ...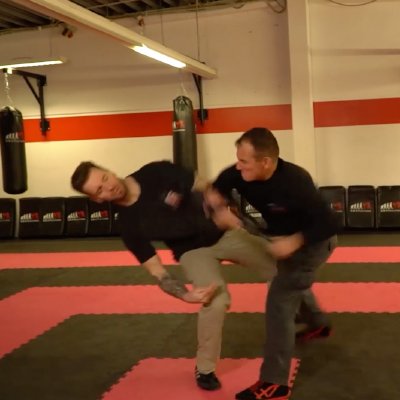 KRAVolution Krav Maga Institut - Summary
The first day of shooting before the exit restrictions. As if we had guessed, we trained and filmed for you the day before at the location in Sankt Augustin. Here you can see the first out-takes! In the next few days you will see the full versions and our trainers …
Equipment

| for your home training

Train as you fight! True to the motto, we don't need mats or equipment for Krav Maga training, you don't need anything for your regular work-out at home, except your mindset! But sometimes it is better to have it than to miss it. Below you will find our selection for YOU!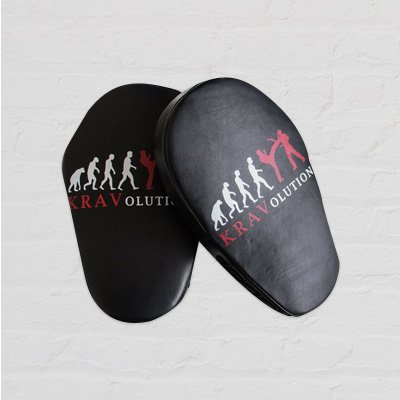 KRAVolution Focus Mids
Collars and Mitts can be super-used in the Krav Maga, especially for reaction training, for goal accuracy and speed. These handprints consist of genuine leather. The handle support provides an optimal hold and the padded zones with the belt-hook fastener guarantee a stable fit and prevent any slipping. A must for every trainer, but also for the house use for training for two!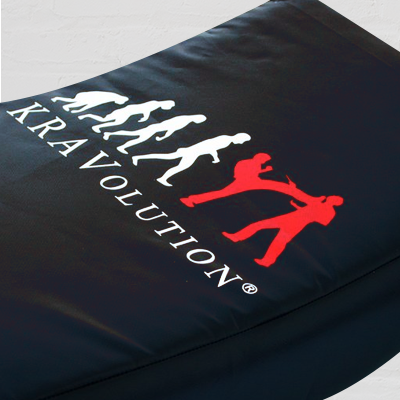 Krav Maga KRAVolution punching pad
The KRAVolution impact pad is ideal for kick and kick training. The Punching Pad is made of very robust material on the back there are two vertical loops and a horizontal handle for a good hold. Of course, it also holds tough stress in the Never Give Up Drill ;-)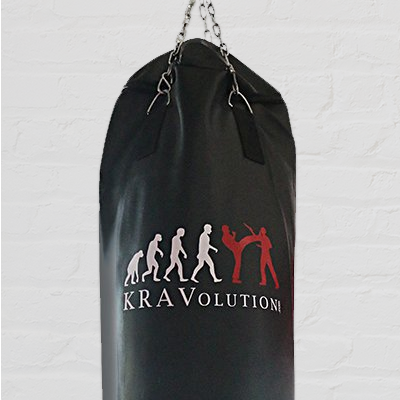 KRAVolution punching bag
The KRAVolution punching bag is ideal for punch and kick training. The punching bag is made of very robust material. Of course it also withstands hard use in the Never Give Up Drill ;-)